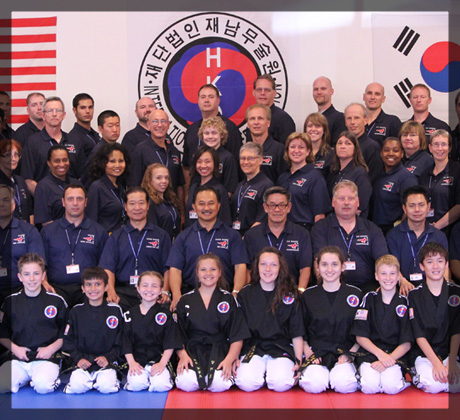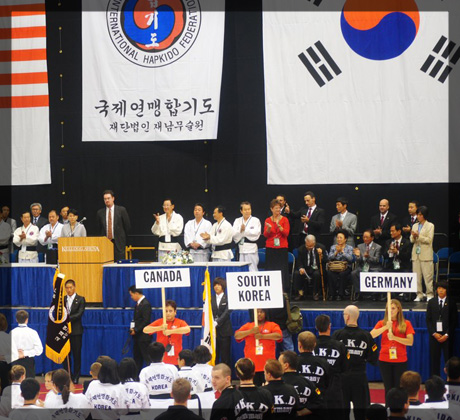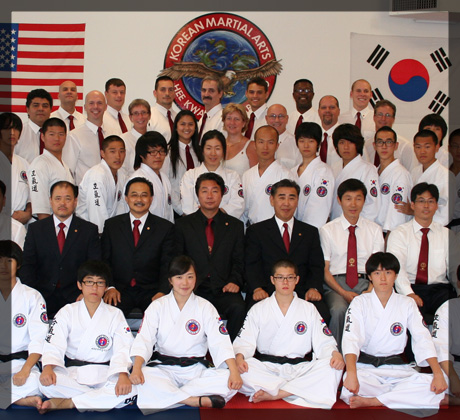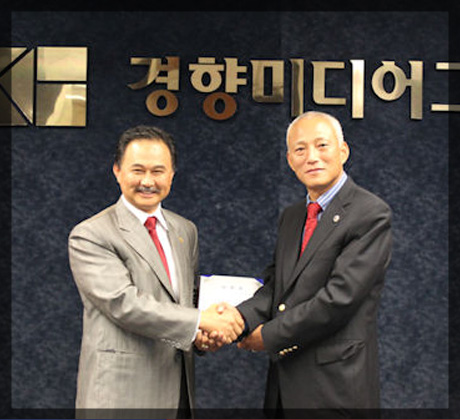 Korean Martial Arts
Welcome! The Korean Martial Arts Hap Ki Do Academy (KMA) provides some of the most comprehensive martial arts training available today. Hap Ki Do is a practical and effective method of self-defense which can be customized to suit the athletic abilities of its practitioners. The style incorporates techniques and training geared toward making a practitioner effective in each of three zones – standing, grabbing or clinching and on the ground. Strikes, joint locks, throws, chokes and pressure point targeting are taught throughout the curriculum, with the ultimate goal of making a practitioner truly effective in modern, realistic survival situations.
As a traditional martial arts system, Hap Ki Do also incorporates a focus on the development of positive personality characteristics, such as self-discipline, self-improvement, compassion and respect for others and control over one's actions. Our instructors seek to develop each student's self-confidence by showing them patience and respect, and by cultivating a positive learning environment. Younger students who may be apprehensive about beginning a martial arts program will find themselves at ease very quickly in our school. Our students develop bonds of friendship with each other and constantly urge one another to perform at their best.
The Korean Martial Arts Hap Ki Do Academy is a member of the Global HapKiDo Association, an international martial arts organization, founded by Senior Grand Master Hee Kwan Lee. The
Korean Martial Arts Hap Ki Do Academy located in Battle Creek, Michigan USA.


Global HapKiDo Association
GHA seeks to unite the martial arts community by welcoming practitioners of all styles and from all organizations.

THE GLOBAL HAP KI DO ASSOCIATION MISSION STATEMENT:
The goal of the Global HapKiDo Association (GHA) is to develop its members physically, mentally and morally; to build an appreciation for life and to enhance its quality through continued education; to build confidence, teach and understand diversity. The goals set forth serve not only to develop students as future leaders, but also the community around them.
THE MEANING OF THE GLOBAL HAP KI DO ASSOCIATION LOGO
The white background symbolizes "cleanliness of the people".
The Taegeuk represents the origin of all things in the universe; holding the two principles of yin and yang in perfect balance; the former being the negative aspect rendered in blue, and the latter being the positive aspect rendered in red.
Together, they represent a continuous movement with infinity – the two merging as one. The colors themselves represent the following:
Red (eastern, respect) Blue(western, hope)
This logo implies that the wearer is a person who demonstrates compassion and patience for others, and seeks to gain wisdom through his or her actions and associations.
All of the elements represented in the logo serve to guide the Global HapKiDo Association and its members as they develop their martial arts skills and their relationship with the rest of the world.